ESG Highlights
654,205t CO2e emissions avoided

the equivalent of removing 579,969 cars from the road

895,212MWh total renewable energy generation

the equivalent of powering 60,081 households in the UK for the year

90,430MWh energy saved annually through demand side efficiency measures

the equivalent of powering 6,069 households in the UK for the year

100% of the portfolio by value is covered by codes of conduct

or policies which relate to one or more aspects of business integrity and governance standards

99% of the portfolio by value has environmental management systems in place

to manage environmental risks and impacts in line with their specific circumstances and risk exposure

99% of the portfolio by value will be paid the prevailing living wage

We have a commitment that those who are employed, or do work on their behalf, will be paid the prevailing living wage

95% of the portfolio has put in place cybersecurity measures

to safeguard project from unauthorised access

333 jobs

jobs were directly supported in the operation and maintenance of projects
Responsible Investing
SEEIT has established Environmental, Social and Governance (ESG) principles which have a positive impact throughout its portfolio of investments.
SEEIT actions positively impact the environment by reducing the amount of carbon dioxide produced and increasing the amount of renewable energy generated.
SDCL, as investment manager to SEEIT, is a signatory to the United Nations Principles for Responsible Investment (UNPRI).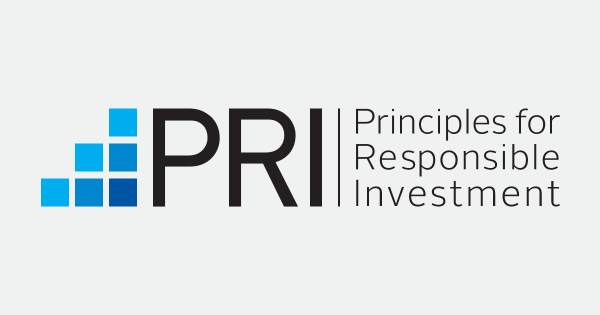 SEEIT's Responsible Investment Investment Policy is available here.
SEEIT's ESG Principles are available here.
SEEIT's ESG Report for the year to 31 March 2020 is available here.
SEEIT has been awarded the Green Economy Mark from the London Stock Exchange. The Green Economy Mark identifies London-listed companies and funds that generate between 50% and 100% of total annual revenues from products and services that contribute to the global green economy.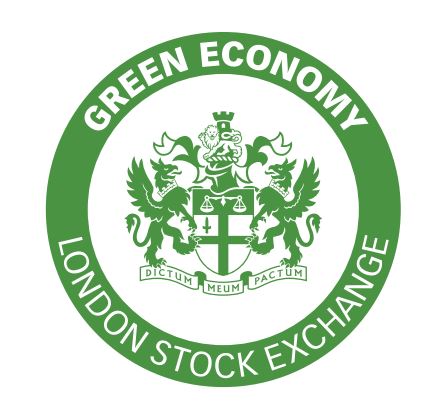 Aiding the transition to a low carbon economy

SEEIT, through its investments, will aid the transition to a low carbon economy through:

the deployment and/or operation of 'Best Available Technology'1 equipment and lower carbon
solutions (measured through kWh saved or other applicable system efficiency improvements
measurements;
Utilisation of waste gases or other waste (measured through tonnes of waste utilised); and

Minimising resource usage (measured through resource saved or avoided)

SEEIT will support the achievement of net zero carbon targets through reduced greenhouse gas
emissions (measured through kgCO2 saved).

Minimising environmental footprint

Through its Investment Manager SEEIT will seek to minimise the environmental footprint of its investments through:

Ensuring projects and O&M Providers operate in compliance with applicable local and national laws (as a minimum), but moreover seek leading practice substantially beyond minimum legal requirements. This includes both environmental and planning regulations (including requirements of the EU Environmental Impact Assessment Directive and the preparation of Environmental Impact Statements, as applicable);

Monitoring, measuring and minimising through mitigating actions, the likely risk and impact of environmental damage resulting from the project, considering waste, biodiversity loss, air quality, and emissions;
For construction projects, ensuring the sourcing and use of sustainable materials to the extent possible, and incorporating best practice procurement requirements to minimise the depletion of rare earth minerals, or other non-replenishable materials; and
Maximising resource use through the successful extension of project life.

Robust governance and business integrity

SEEIT will adhere to the highest standards of corporate governance practice in its investments through engaging with its Investment Manager, O&M Providers and other service providers to SEEIT to ensure they:

Comply with all applicable laws and promote international best practice, including those laws and international best practice standards intended to prevent extortion, bribery and financial crime;
have a clearly defined and transparent governance and management structure with effective procedures, controls and checks and balances in place;
deal with any regulators in an open and co-operative manner;
use effective systems of internal control and risk management covering all significant issues, including ESG issues;

have suitable policies and a code of conduct on key business integrity matters such as bribery and corruption, gifts, anti-money laundering, extortion, financial crime, privacy and use of confidential information and the upholding of high standards of integrity and honesty grounded in sound business ethics, as well as the management systems required to successfully implement such policies and evaluate and report on compliance;
demonstrate a commitment to a zero-tolerance approach for any unethical practices;
have a robust process for assessing, monitoring and mitigating risks arising from climate change which may impact the project or its operation.

Safe and healthy environment

Through its Investment Manager SEEIT will ensure that all people who come into contact with its project investments encounter a safe environment and are protected from harm when using or operating its projects, through:

compliance with all applicable local and national laws (as a minimum);
ensuring safe working conditions (measured through the number of notifications for RIDDOR events ('Reporting of Injuries, Diseases and Dangerous Occurrences Regulations') or equivalent, for international investments);
requiring prompt notification of any RIDDOR or equivalent event to SDCL as investment manager, and by SDCL to SEEIT, followed by a full report based on a comprehensive investigation of the event, including mitigating actions and other actions required to prevent reoccurrence, should be issued as soon as practical;
establishing robust critical incidence response plans, and ensuring that employees are trained on critical incidence response processes;

monitoring and resolving promptly any complaints in relation to the operation of the projects received from the local community.

SDCL will provide a consolidated report on RIDDOR events and community complaints for each SEEIT Board Meeting, which the Board will review and challenge together with agreeing any appropriate mitigating actions to be taken.

SEEIT will also promote fair and decent employment by engaging with its Investment Manager, O&M Providers and other service providers to SEEIT to promote and, where applicable, require adherence to the following standards both themselves and within the supply chain of SEEIT's projects:

 not to employ or make use of forced labour of any kind;
not to employ or make use of child labour;
 to pay wages which meet or exceed industry or legal national minima (including any prevailing 'living wage' standards);