Investment in LED Lighting Portfolio and Business
General/ 22 November 2021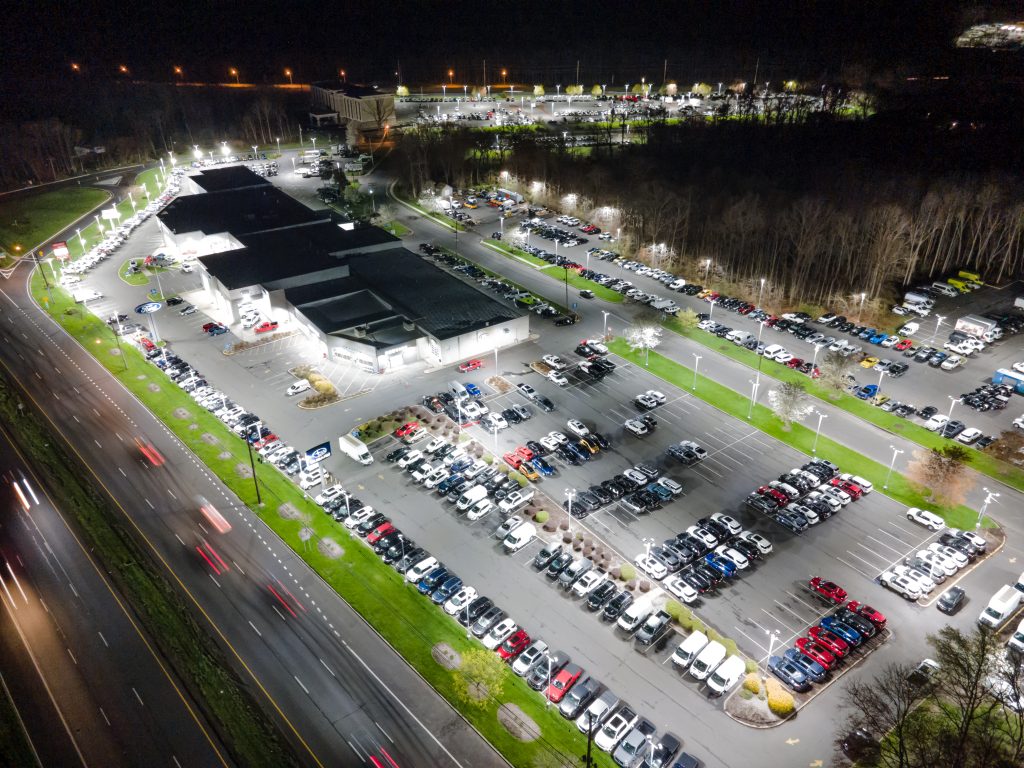 SEEIT is pleased to announce that it has invested approximately $21 million in an operational portfolio of LED lighting projects across 42 states in the United States, together with a 50% interest in Future Energy Solutions Lighting Holdings LLLP ("FES"), the business that developed the projects. SEEIT's investment incorporates a shareholder loan, with a priority entitlement to cash flows from the business, ahead of equity distributions, until the loan principal has been repaid.
FES provides energy efficient lighting solutions to enterprises across the US, in exchange for fixed monthly payments, using an innovative Lighting as a Service model. Services include designing, delivering, installing, and maintaining LED lighting for counterparties to save on energy and maintenance costs as part of a long- term partnership with our customers.
FES's operational portfolio consists of over 1,000 customers from a variety of sectors, including schools, hotels, retail outlets, car parks, car dealerships, supermarkets, and casual dining, among others. The customer base consists mostly of small and medium sized enterprises. FES has an established management team, with an extensive pipeline of opportunities in the US supported by a sales force with a strong track record.
The investment aligns well with SEEIT's investment policy, given its strong energy efficiency characteristics, while adding further diversification to SEEIT's portfolio. LED lighting systems typically produce 100,000+ hours of illumination and consume up to 90% less energy than traditional incandescent light bulbs, leading to greatly reduced energy expenditures for users. The associated environmental benefits include a significant reduction in CO2 emissions relative to traditional lighting technology, as well as longer lighting life span of the bulbs, leading to lower overall waste. The transaction adds to the Company's existing investments in LED lighting, including Santander UK lighting, Moy Park lighting and projects within Spark US Energy Efficiency. In parallel to this investment, SEEIT has also been granted a right of first refusal to fund a £150 million plus pipeline of European projects with an affiliate of FES through a bilateral negotiation.
The investment is funded from the Company's existing resources and supports SEEIT's guidance on total returns target as well as its stated progressive dividend policy.
Commenting on the investment, Jonathan Maxwell, CEO of Sustainable Development Capital LLP, said: "Switching to LED lighting is one of the simplest and most readily available changes that can be made to reduce CO2 emissions. Lighting accounts for nearly 5% of global CO2 emissions. LED lighting can achieve energy savings of up to 90% in comparison to traditional lighting, benefitting the environment and reducing costs for business. We expect the 'Lighting as a Service' market to grow considerably in the coming years, in both the US and Europe, and this presents a very attractive investment opportunity for SEEIT that meets its yield and returns targets."
Commenting on the investment, Peter Hawksworth, CEO of Future Energy Solutions, said: "Partnering with SEEIT in the USA and Europe, allows FES to grow across all our areas of expertise and use the Lighting as a Service model to influence and achieve positive change in business sectors, where our customers can make significant and instant savings alongside a reduction in carbon footprint and simplify their operational performance."