Further Investment in Europe and North America
General/ 23 May 2022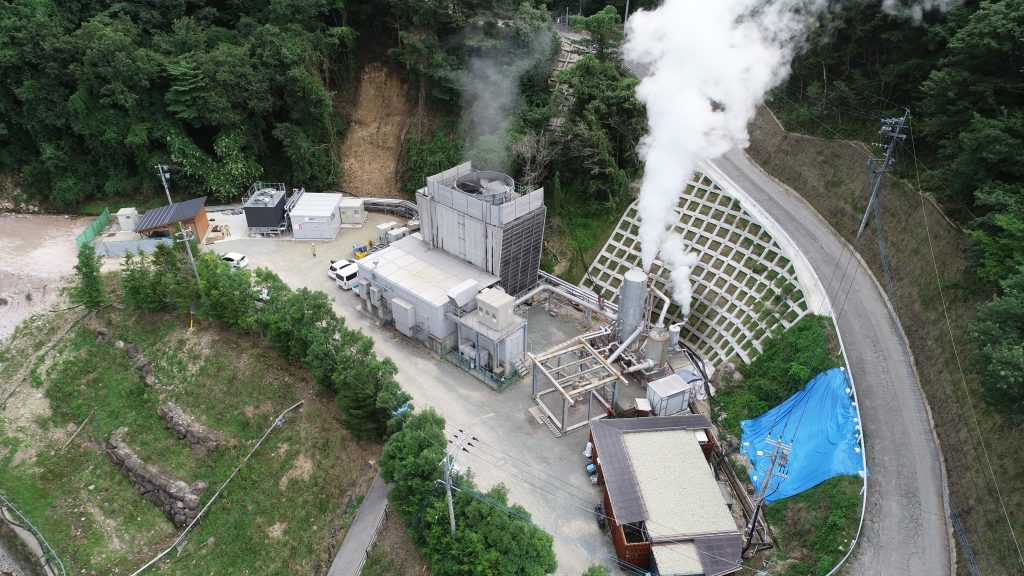 Further Investment in Europe and North America
Finance of geothermal projects through a €25 million senior debt facility

$10 million preferred equity investment in the upcoming

 

Series C financing round of Turntide Technologies Inc. ("Turntide"); terms signed for provision of a $100 million Project Financing facility to finance future qualifying energy efficiency projects

c.£19 million of further investments into Onyx, Sparkfund, Tallaght, EVN and Biotown projects
SEEIT, the first UK-listed investment company to invest exclusively in the energy efficiency sector, is pleased to provide an update on recent investment activity. SEEIT's investment manager is Sustainable Development Capital LLP ("SDCL").
Investment in Geothermal Projects
SEEIT has signed an agreement to finance a portfolio of geothermal projects owned by Baseload Capital Sweden AB ("Baseload") through a €25 million senior debt facility (the "Facility").
The Facility will be used to finance the capex of existing and pipeline projects, with an initial expected draw down of up to €6 million at closing, to re-finance current operational assets and assets in construction or late-stage development. SEEIT will benefit from long-term stable cashflows, through contracted debt repayments over 10 years, with returns linked to the prevailing EURIBOR rate. The Facility will be senior secured over all the underlying project cashflows.
Baseload develops, builds and operates small-scale geothermal projects which utilise existing heat sources, both geothermal and waste heat. Compared to conventional geothermal powerplants the technology uses low-temperature resources that are found at shallower depths making them less operationally complex and less expensive to drill. The modular units are quick to deploy and require a small footprint, reducing both construction risk and construction period. 
The geothermal projects provide power and heat offtake to end users under long-term fixed price take-or-pay contracts with high credit quality offtakers, typically local utilities, municipalities or Commercial and Industrial ("C&I") counterparties.
Baseload is developing projects in Iceland, Japan, the United States and Taiwan with the current portfolio in Iceland, the United States and Japan.
The investment fits within SEEIT's Investment Policy, given its energy efficiency characteristics, while adding further diversification to SEEIT's portfolio. The low-temperature geothermal assets provide renewable baseload power generation direct to local communities, avoiding grid losses and displacing alternative fossil fuel forms of generation, required due to the typical intermittent renewable generation. Captured geothermal fluid from the generation process provides heating to local district heating networks, displacing the use of gas boilers. The associated environmental benefits include a reduction in CO2 emissions relative to traditional generating technology.
Investment in US Energy Efficient Motor Company
SEEIT has signed an agreement to provide a preferred equity investment of $10 million in the upcoming Series C financing round of Turntide. SEEIT and Turntide have also signed a Term Sheet regarding the provision of a project financing facility of up to $100 million, whereby SEEIT will finance the capex of future qualifying energy efficiency projects delivered by Turntide, so that it can deliver infrastructure as a service. 
Turntide is a sustainable technology developer, headquartered in California, which manufactures energy efficient motor systems that do not use rare earth minerals. The innovative, variable-speed motor systems reduce carbon emissions and provide energy cost savings in the commercial real estate, agriculture, and transportation industries. Within its electrification & transport business unit, Turntide also offers a fully scalable electrification system, including batteries, which can be employed by electric vehicle and machine manufacturers.
Turntide's customers are located predominantly in the United States, Canada, United Kingdom, and continental Europe and include a number of investment grade multinational companies. Due to the wide range of industries utilising Turntide's products, this investment provides strong diversification across geography and industrial sectors.
The investment aligns well with SEEIT's Investment Policy as part of its allocation of 3% of gross asset value to developers, managers or operators of energy efficiency projects, given Turntide's energy efficiency characteristics. It also adds further technological diversification to SEEIT's portfolio. Electric motors consume approximately 50% of electricity used globally, of which about 50% can be wasted due to inefficiency and ineffective operations. Turntide's patented motor system can reduce energy consumption by over 60% compared to business as usual and is free of the environmentally damaging rare earth minerals used in other high-efficiency motors utilising permanent magnets.
Further deployment in existing Projects
In addition to these two investments, SEEIT has also completed follow-on investments into existing Projects to support the roll-out of new sites as well as providing construction funding. Since 31st March, SEEIT has invested c.£19 million into Onyx, Sparkfund, Tallaght, EVN and Biotown.
These investments are funded from the Company's existing resources and support SEEIT's guidance on its total returns target as well as its stated progressive dividend policy.
Commenting on the investments, Jonathan Maxwell, CEO of SDCL, said: "SEEIT's two new investments with Baseload Capital and Turntide will further diversify the portfolio by technology, industry and geography while also providing key infrastructure services in global efforts to achieve net zero.
Turntide has the ability to achieve a significant reduction in global electricity consumption wasted by legacy electric motors in commercial buildings, agriculture and transport. It is also well positioned to play an important role in the electrification of transport. SDCL considers the relationship with Turntide as an exciting long-term partnership and we look forward to working with them on many new projects in the coming years."
Purvi Sapre, Fund Manager of SEEIT, said: "Baseload Capital provides heat and power generated locally from geothermal sources and is a great example of high efficiency renewable district energy generation. Our investment generates income straight away and, as such, contributes to meeting both SEEIT's yield and total return targets."