Acquisition of Solar and Storage Projects in the United States
General/ 24 December 2020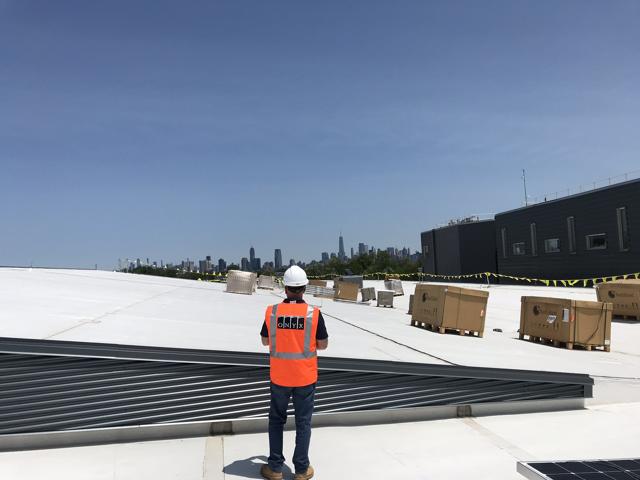 SEEIT is pleased to announce that it has agreed to acquire a series of portfolios of commercial and industrial ("C&I") on-site solar and energy storage projects in the United States, together with a 50% interest in the platform that has created them, Onyx Renewable Partners ("Onyx") from funds managed by Blackstone ("Blackstone") for a consideration of approximately $150 million. Blackstone will remain a 50% partner in Onyx.
SEEIT will acquire a 100% interest in four portfolios totalling over 175 MW, which provide renewable energy generated on-site directly to the end-user, and a 50% interest in Onyx's follow-on pipeline, which is projected to exceed 500MW over the next 5 years. The four portfolios comprise over 200 operational, construction and development stage rooftop, carport and 'private wire' ground mounted solar PV projects, located in 18 US states. Clients include municipalities, universities, schools, hospitals, military housing providers, utilities and corporates.
The operational projects are contracted under long-term power purchase agreements with predominantly investment grade C&I counterparties. At present c.27% of the portfolio (by installed MWs) are operational or near operational, with the remainder expected to become fully operational over the next 12 to 18 months. All projects benefit from robust contracts as to construction and operations with experienced EPC and O&M subcontractors.
Onyx has a highly experienced and dedicated project development and asset management team based in New York. It will develop and manage further C&I on-site solar and energy storage projects in the United States, which SEEIT will have a right of first refusal to purchase at a pre-agreed rate of return. The investment provides SEEIT with a substantial initial portfolio and a scalable pipeline of opportunities in a major growth market. It also has strong diversification benefits with investments being made in portfolios of projects, including smaller projects under 5 MW as well as larger projects of 5 to 15+ MW.
The Onyx projects are well aligned to SEEIT's investment policy as they increase the supply of renewable energy generated on-site and help to reduce greenhouse gas emissions arising from the supply, distribution and consumption of energy. They deliver cheaper, cleaner and more reliable energy solutions directly to the end user. The investment will help SEEIT to achieve its total returns targets – offering the opportunity for capital growth from the pipeline as well as income – and to support its progressive dividend policy.
The acquisition will be funded from existing cash reserves and debt facilities. Onyx's existing project debt finance facilities, which are equivalent to c.£27 million at acquisition, will remain in place.
Completion of the acquisition is expected in the coming weeks, after satisfaction of certain customary conditions and consents.
Commenting on the acquisition, Jonathan Maxwell, CEO of Sustainable Development Capital LLP, said: "We are delighted to further diversify the SEEIT portfolio through the acquisition of these on-site solar and storage projects and to partner with Blackstone in one of the largest sustainable energy initiatives of its kind in the United States. The projects will make a meaningful impact to reduce the carbon footprint of commercial and industrial clients across the United States by providing cheaper, cleaner and more reliable energy directly at the point of use and is strongly aligned with SEEIT's investment policy and objectives, as well as the global climate policy agenda."